Biography
Eric Simons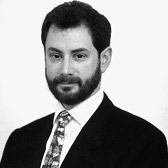 Eric W. Simons is a Certified Financial Planner ® (CFP ®), EA (IRS Enrolled Agent), and Personal Business Manager in practice since 1981. As a Trusted Family Adviser ©, he helps busy individuals, especially single women and arts professionals make smart money decisions and gain control of their money.
Having grown up in a show biz family, and due to his experience with clients in the arts, entrepreneurs, therapists, and women, Mr. Simons pays particular attention to life goals & values, day-to-day money management, and wealth maximization. He is often called upon to intercede on behalf of clients in problem situations such as tax issues, divorce planning, credit rehabilitation, risk-managed investing, and multi-generational estate planning. His advice & advocacy is carefully structured to integrate solutions that satisfy all of his clients' concerns – emotional as well as financial.
Mr. Simons founded Simons Financial Network (SFN) in order to utilize the services of experts from related fields. This cooperative effort allows his clients the freedom, integration, and economies of these specialists acting in concert. He also developed his flagship Personal Business Management service where for one inclusive fee, his firm becomes Your Personal CFO © (Chief Financial Officer) and handles all aspects of your finances from bill paying, credit & tax management, to administration & record-keeping, negotiating, investment oversight, retirement & estate planning. The firm's signature statements summarize it — Financial Management for Your American Dream ©, Helping Women Make Smart Money Decisions © and Personal Business Management: Your Personal CFO ©.
In order to provide risk-adverse advice and inject discipline into his investment counsel, investment management services can be rendered for fees and/or commissions; SFN is a Registered Investment Advisor; Eric Simons is a FINRA licensed securities broker with Omnivest, Inc. (Member FINRA & SIPC). He is formerly Executive Vice-President of the Wealth Management Group he founded at Ramirez Asset Management, the advisory arm of Ramirez & Co., the largest minority brokerage firm in the US, a municipal securities specialist catering to the wealthy. Mr. Simons is also an independent insurance agent, tax preparer, NYS Certified Guardian, and a NYS trained mediator & collaborative divorce professional.
For many years, The Trusted Family Advisor, Simons $ays, Financial Currents and, 8 of 9: Healthy, Wealthy & Wise, entertaining, educational newsletters with an audience of thousands were distributed to clients, practitioners and the media. Mr. Simons currently authors a blog, Æric's Fables (AEricsFables.blogspot.com), hosts a Meetup group, 'Women and Money', and offers Simons $eminars to educate clients and practitioners. He produced & hosted Your Money and Your Life, a weekly talk-radio show on WEVD. He is the developer of a consumer credit scoring & advisory product named CAAP © (Credit Analysis & Action Plan ©) and founder/host of SWOF.tv (Single Women Over Forty), a pay-per-view website, now being redeveloped as WomenAndMoney.tv, featuring free education financial shows.
Mr. Simons is a former adjunct faculty member of NYU's School of Continuing & Professional Studies having taught the retirement segment of the CFP curriculum as well as having inspired and assisted in the creation of Managing a Financial Planning Practice, a certificate program. He lectures for a variety of organizations, such as The Learning Annex (adult con't. ed.) where he has developed courses in divorce planning, 'women & money' and credit rehabilitation (helping to establish him as an authority in this field), and video-hosted on-line courses on Dreamlife.com. He has taught for a variety of organizations such as McKinsey & Co., Scholastic, Conde Nast, Am. Red Cross, Am. Woman's Economic Dvlp Corp., Fin'l Plng Assoc., Nat'l Assoc. of Tax Pros, and NYS Council on Divorce Mediation. He has been published & quoted in consumer & professional journals such as Smart Money, Cosmopolitan, Crain's, First for Women, Financial Planning & The Journal of Financial Planning and guested on television (e.g. MSNBC, Good Day NY, MSG Metro Learning Channel,) and radio (e.g. Bernard Meltzer, Bill Bresnan).
Mr. Simons is a founding member & former Chair of the Assoc. of Divorce Fin'l Plnrs, a co-founder of the Collaborative Divorce Group of NY and the Collaborative Divorce Team of NY, a former Director of the NY Financial Planning Assoc., the NYS chapter of the Nat'l Assoc. of Tax Professionals, The Tax Society at NYU, and the Family & Divorce Mediation Council of Greater NY. He has been active in the Nat'l Assoc. of Women Business Owners, Asian Women in Business, Black Women's Enterprise, and Webgrrls.
He is the former Vice President of the Delta Corp. (Delta chapter of Psi Upsilon Fraternity at NYU), a former Trustee of the Temple of Universal Judaism, a past member of the Board of Managers of the McBurney YMCA, the former Chairman of Foundation in Motion, producer of Throne Dance Theater, and a former director of the RockVille Dance Company. A native Manhattanite, he graduated from NYC's High School of Music & Art (half of the Fame school, now LaGuardia), holds a BS from NYU's Stern College, and is listed in Who's Who in America. He started his business career in Jr. Achievement and acquired many of his leadership and teaching skills at the West Side YMCA where he retired from a 28-year career in aquatics, lifeguard training, health, fitness & safety. He is a karateka, yogi, philosopher, and raconteur.